About the Tsukuba Conference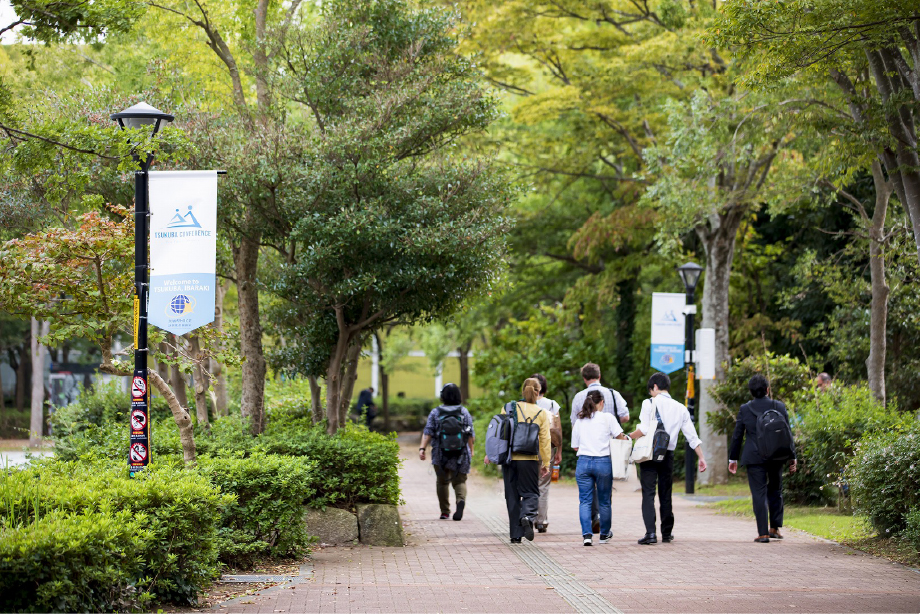 The Tsukuba Conference is an international conference where talented young people from industry, government and academia from around the world gather in Tsukuba Science City* to discuss on various issues in 'science and technology in society' to form networks among them. It aims to be the young people's version of the Davos.
The conference is mainly for young future shapers (in principle up to ages under 50) in various fields such as researchers (including students), engineers, entrepreneurs, investors, social entrepreneurs, journalists, officials of public offices and international organizations, and others.
Tsukuba Science City
Tsukuba City, known as Tsukuba Science City, is Japan's largest research and development base and a world-class science and technology hub city, with approximately 20,000 researchers and around 150 private research institutions and companies in addition to national research and educational institutions.
The city was the host of the G7 Science and Technology Ministers' Meeting in Tsukuba, Ibaraki in 2016 and the G20 Ibaraki-Tsukuba Ministerial Meeting on Trade and Digital Economy in 2019.
In 2022, Tsukuba was designated as a National Strategic Special Zone for the Super City Initiative, and efforts to implement cutting-edge technologies and services in society are being promoted throughout the city.
Tsukuba is also a member of the High Level Forum, an international network of the world's leading science and technology cities, and the 4th High Level Forum was held in Tsukuba in 2015.
Past events
Tsukuba Conference 2019

Main theme:

How do science, technology, and innovation contribute to achieving Society 5.0 and SDGs?

Date:

October 2-4, 2019 (Tsukuba International Congress Centre)

Participants:

1,500 (65 countries/regions)
Tsukuba Conference 2021

Main theme:

Inclusive Innovation for the New Normal

Date:

September 21-30, 2021 (online)

Participants:

3,933 (77 countries/regions)
筑波会議とは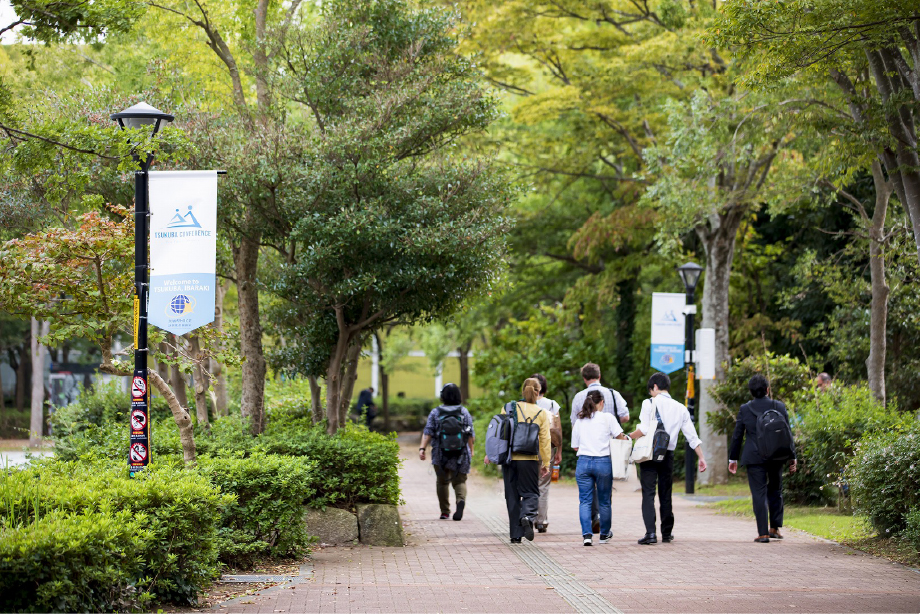 筑波会議は、筑波研究学園都市に世界から産官学の優秀な若手を中心とする人材が集まり、「社会と科学技術」の諸課題について議論し、ネットワークを形成する国際会議です。若手版「ダボス会議」を目指しています。
主に、若手(原則として40歳代まで)の研究者(学生を含む)、技術者、起業家、投資家、社会起業家、ジャーナリスト、官公庁・国際機関職員、その他、各界で活躍する方を対象にしています。
筑波研究学園都市
筑波研究学園都市と呼ばれるつくば市は、国の研究・教育機関をはじめ、およそ150の民間の研究機関・企業等が立地し、約2万人の研究者を有する我が国最大の研究開発拠点であり、世界的な科学技術拠点都市です。
2016年にはG7茨城・つくば科学技術大臣会合、2019年にはG20茨城つくば貿易・デジタル経済大臣会合の開催地にもなりました。 2022年には、スーパーシティ型国家戦略特別区域として指定され、最先端技術とサービスを社会実装する取り組みを研究学園都市全体で進めています。
また、つくば市は、世界の主要な科学技術都市の国際的なネットワークである、ハイレベルフォーラムの一員でもあり、2015年に第4回ハイレベルフォーラムがつくばで開催されました。
これまでの開催実績
第1回目「筑波会議2019」

メインテーマ

How do science, technology, and innovation contribute to achieving Society 5.0 and SDGs?

開催期間

2019年10月2日~4日(つくば国際会議場)

参加者

1,500名(65か国・地域)
第2回目「筑波会議2021」

メインテーマ

Inclusive Innovation for the New Normal

開催期間

2021年9月21日~30日(オンライン)

参加者

3,933名(77か国・地域)