In this session, we will discuss the theme of achieving a sustainable and livable city where everyone can thrive, with a focus on improving the social acceptability of autonomous vehicles and solving problems such as global warming and the heat island effect, which increases the number of heat stroke sufferers, summer energy consumption, and greenhouse gas emissions, toward the realization of sustainable cities that are easy for everyone to live in. Regarding the widespread use of autonomous vehicles, we will introduce research examples for improving passenger comfort and resolving new issues such as VR sickness. Concerning urban warming, we will discuss climate, environmental, and energy simulations for achieving decarbonized cities and utilizing next-generation mobility. The interdisciplinary discussion will cross various fields such as computational science, engineering, information science, design, urban planning, and climatology, towards realizing smart cities.
>>poster(PDF)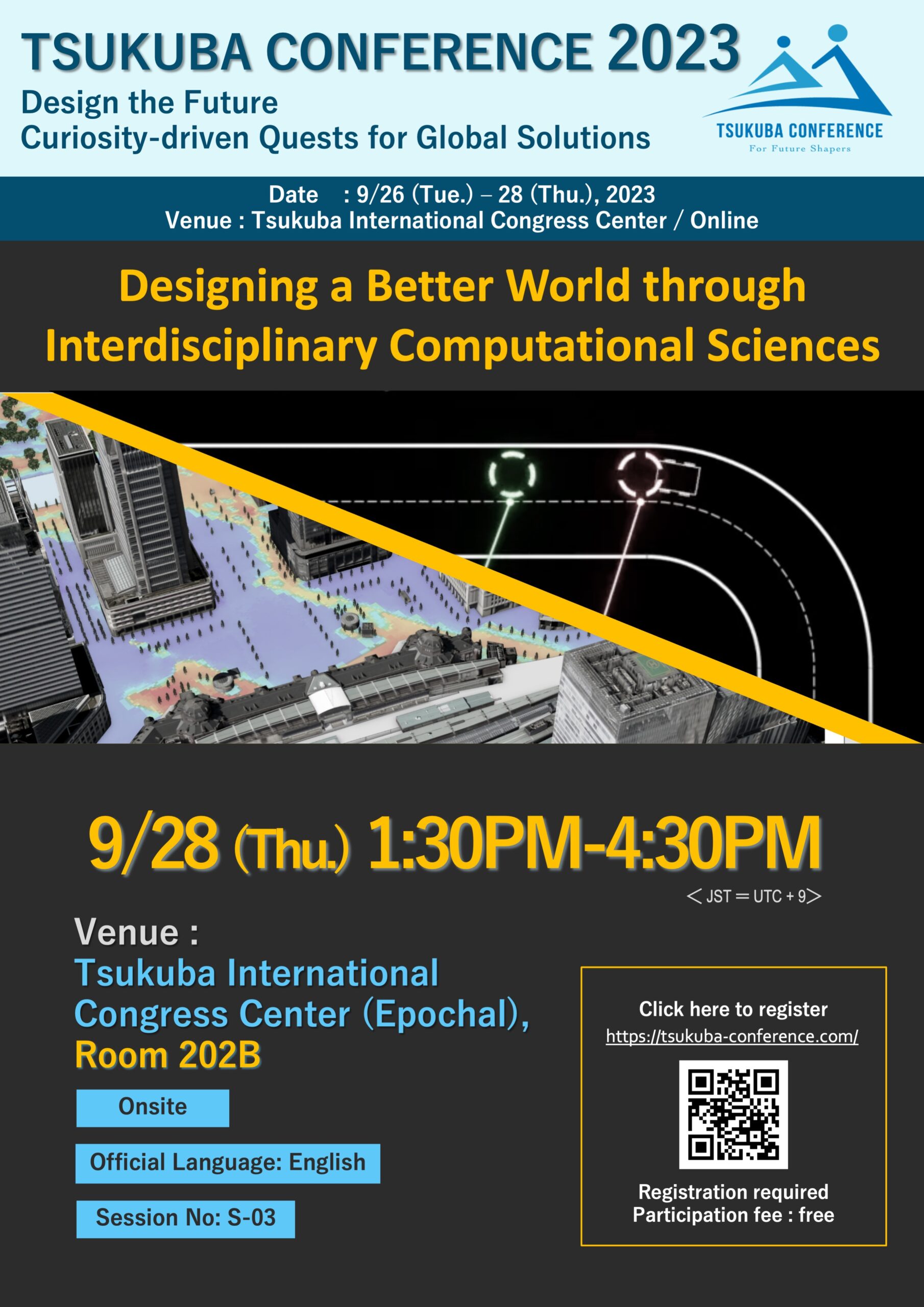 "このセッションでは誰もが暮らしやすい持続可能な都市の実現に向けて、自動走行車両の社会的受容性の向上と、地球温暖化やヒートアイランド現象による熱中症患者数・夏季のエネルギー消費・温室効果ガスの排出量の増大といった問題の解決をテーマとして扱います。
自動走行車両の普及に向けては、搭乗者の快適性の向上とVR酔いなど新たに生じる問題に対する解決策について、都市の温暖化では、脱炭素社会に向けた都市の気候・環境・エネルギーや次世代モビリティ活用のための気象シミュレーションについて、それぞれ研究事例の紹介を行います。
計算科学、工学、情報学、デザイン、都市設計、気候学など様々な分野を横断し、スマートシティの実現に向けた学際的な議論を行います。"
>>ポスター (PDF)